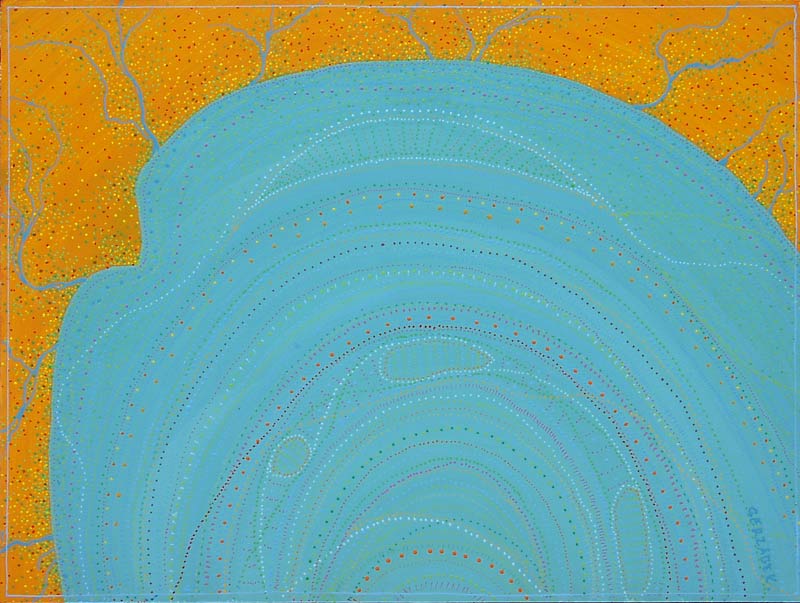 066 Lake Adorned
91x122 cm, acrylic on board, ready to hang.
Painting is priced as $920 on an Online Gallery, including packing, shipping, insurance, 33% commission and GST.
For price direct from artist Inquire/purchase
---
This is an original contemporary Australian semi-abstract desert landscape painting,
Inland lake in the middle of the Australian desert. Filled with water at last, after a seven
year drought. Dotted with freshly hatched water creatures. Migrating and native birds
by the thousands greedily exploit the new abundance, they feed, they thrive, they multiply.
The lake -- before it evaporates and dries up -- is adorned with jewel-like colours.
Frantic movement above and below the surface, a procession and celebration.
Then the activity gradually slows down and the billabong reverts to its previous dry lifeless state.
In the end it is just a memory, but what a memory!
---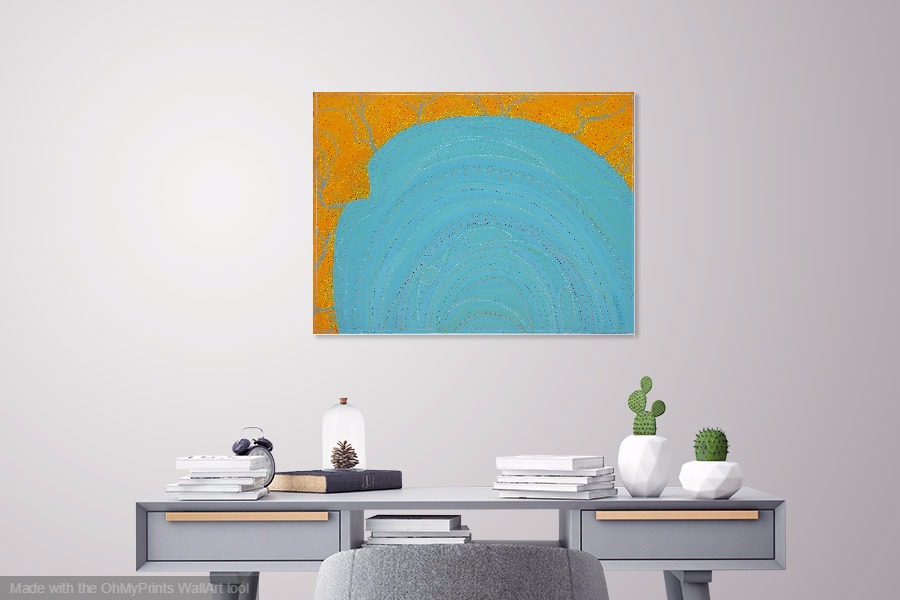 Not to scale
---
Keywords: lake, painting, landscape, semi-abstract, aboriginal, art, inspired, desert, inland lake, Australian, billabong, native birds