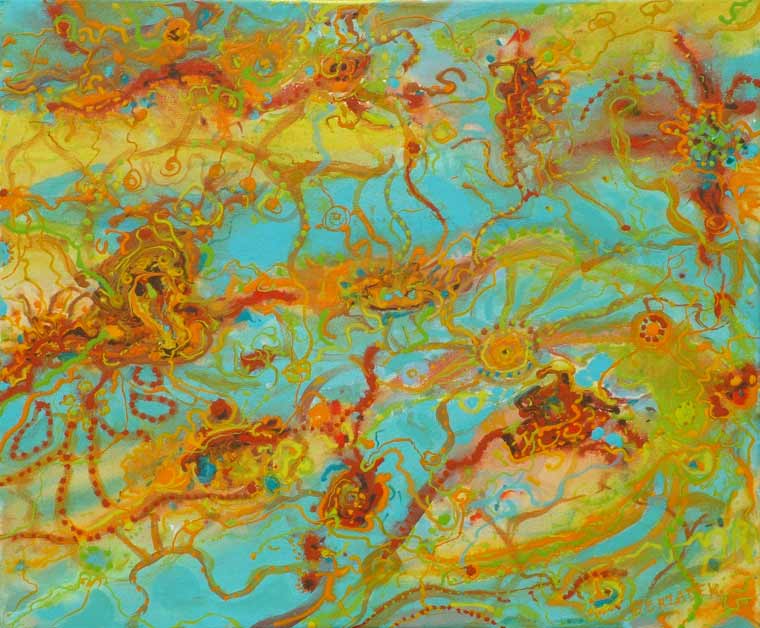 686 Olsen Country
50x60cm, acrylic on stretched canvas, ready to hang.
Painting is priced as $470 on an Online Gallery, including packing, shipping, insurance, GST and 33% commission.
For price direct from artist Inquire/purchase
---
Abstract landscape art painting evoking the colours, patterns and textures of outback Australia.
A free flowing, playful study in colour relationships using burnt oranges, yellows and greenish blues.
Substantially intuitive: a very personal and subjective view of the landscape.
A homage to John Olsen, the famous Australian artist.
---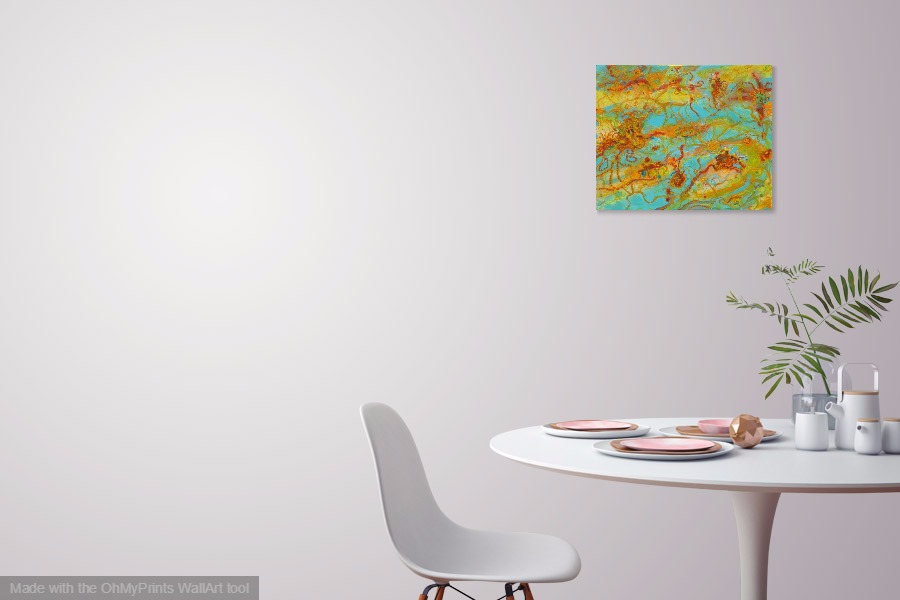 Not to scale
---
Keywords: Olsen, country, abstract, landscape, famous artist, homage, contemporary, painting, original abstract art, Australian artist