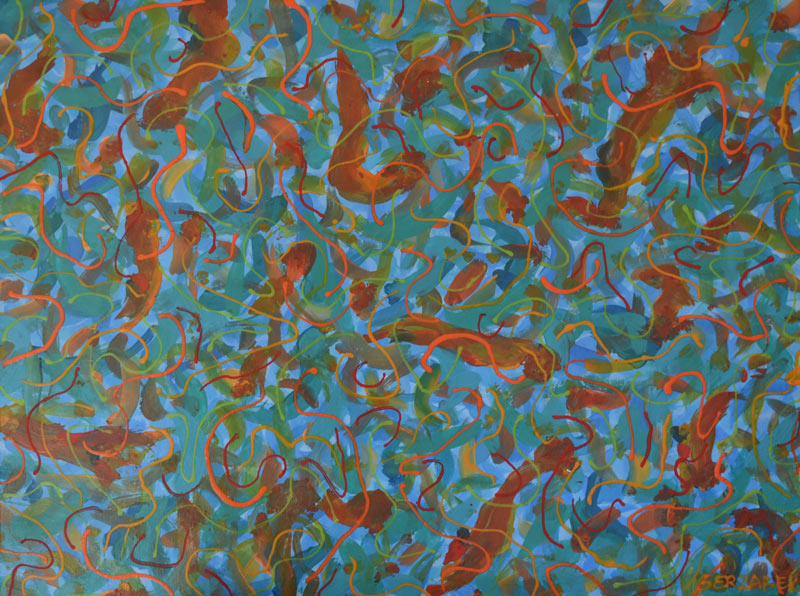 854 Scramble
46x61cm, acrylic on stretched canvas, ready to hang.
Painting priced as $400 on an Online Gallery, including packing, shipping, insurance, GST and 33% commission.
For price direct from artist Inquire/purchase
---
An elaborate layered pattern with cool and warm colours interwoven. An original intuitive
painting with a great variety of shapes and multi-coloured curvy lines.
---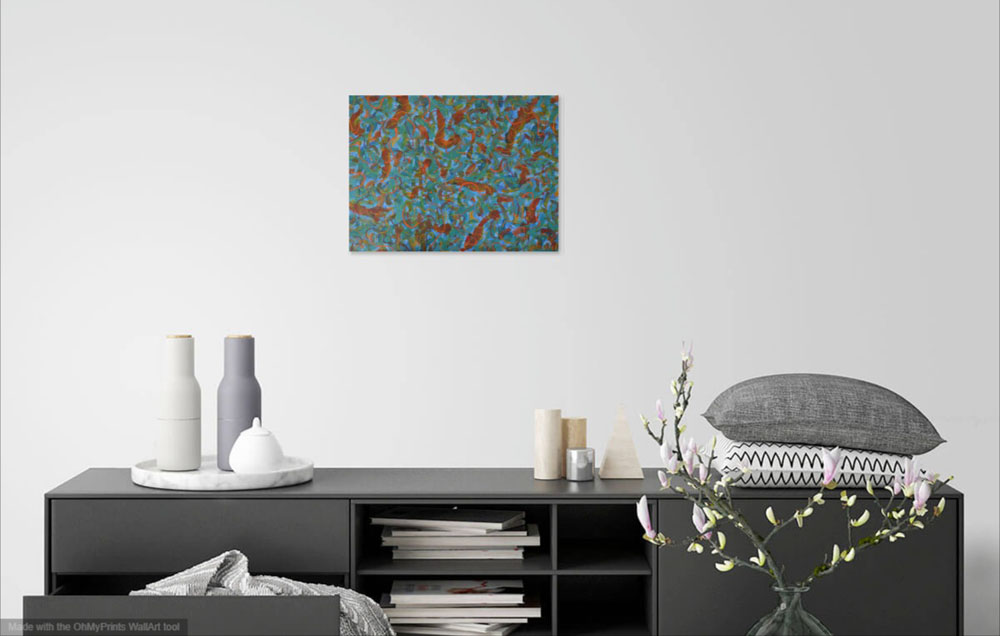 Not to scale
---
Keywords: layered pattern, cool and warm colours, original, intuitive, painting, shapes, multi-coloured, curvy lines.